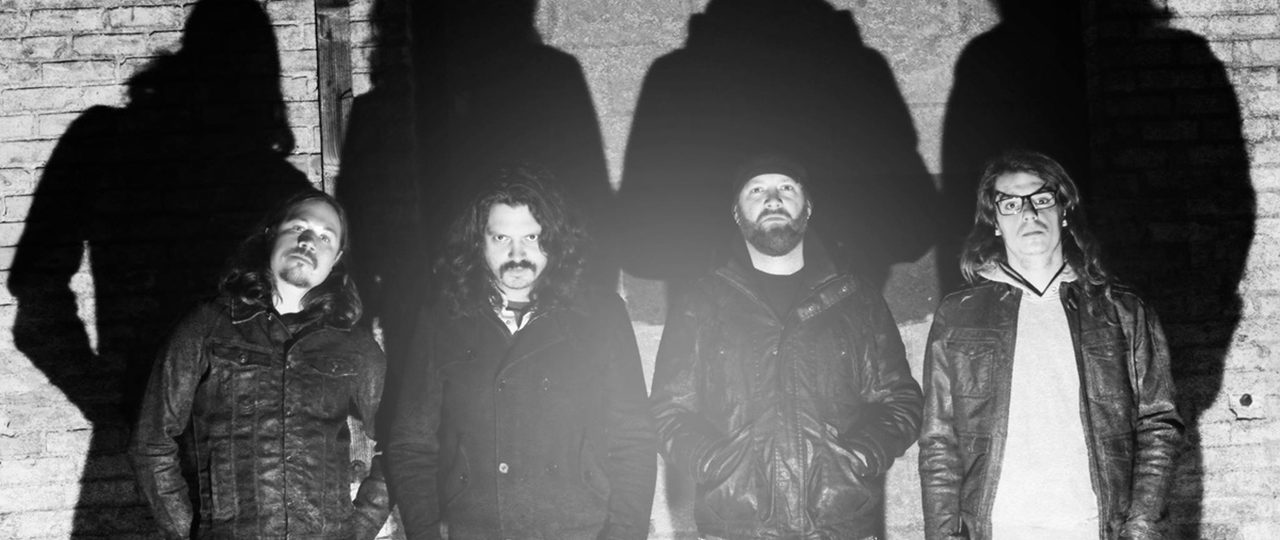 Michael Olen
RIYL: Planes Mistaken for Stars, Hot Snakes, Big Business, Texas is the Reason & Rocket From the Crypt
It's not unusual for bands to take on a slightly different sound between records. Hot Coffin did a little more than that.
Way back in early 2013, the quartet loudly announced its presence with LAW, a 10-song introduction rife with blistering, no-nonsense rock and roll stacked atop the coarse sneer of then-singer Sean Williamson. After three years and one sizable substitution, Hot Coffin is back, better, and more brutal than ever with its self-titled follow-up, and first release with new singer Chris Chuzles (ex-Disguised As Birds) at the helm.
From the opening salvo of "Whistle, Hawk & Spit" to the driving conclusion of up-tempo album-ender "Ass To Ass," Chuzles' menacing rasp coalesces with pummeling percussion and angular, atmospheric guitar—both provided by a backing cast that boasts current and former members of Since By Man, Red Knife Lottery and Whips — to forge eight earnest, gimmick-free rock songs you'll pine to hear live… with ear plugs in.
Triple Eye Industries is proud to announce this partnership with long time cohorts as we prepare to release their S/T 12″ April 2016.
Featured Track
Follow this Artist on Spotify
Releases
TEI-011
Hot Coffin is:
Christian Hansen - Guitar
Chris Chuzles - Vocals
Jon Kraft - Drums
Joe Kanack - Bass