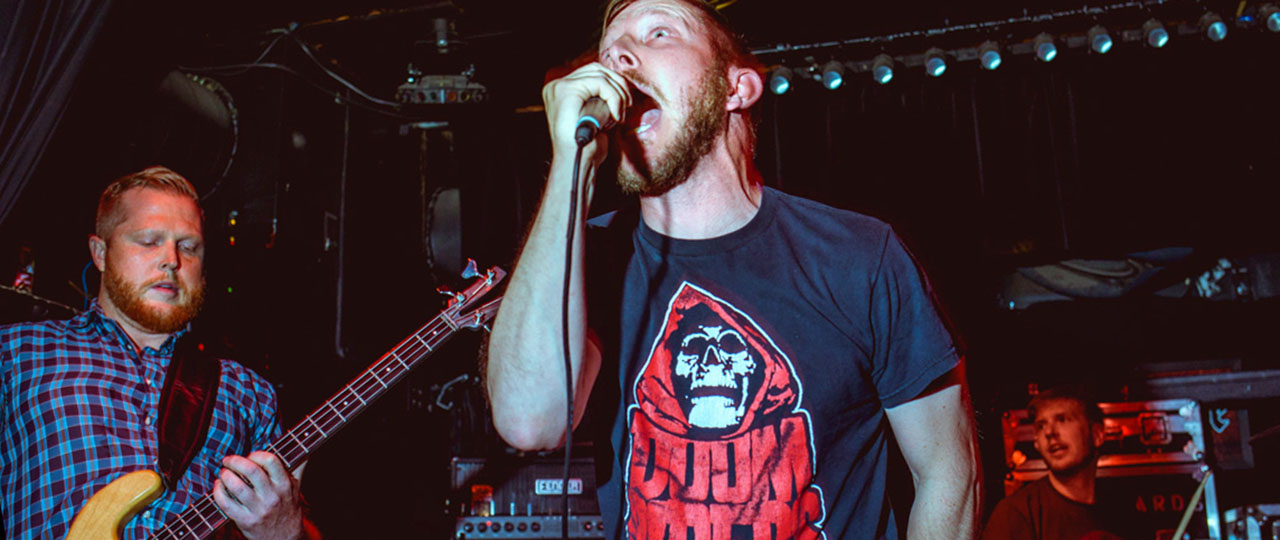 ©2016 John Mourlas
RIYL: Pissed Jeans, Daughters, Sandrider, Jesus Lizard, Deadguy, Harkonen, and Ken Mode
Triple Eye Industries is proud to announce that we will be working with War Brides on the release of their forthcoming 9-song LP, "Regrets", to be released on CD, vinyl and digital in Spring of 2017. "Regrets" follows the lead of their previous release, "Burden" by focusing on hook-laden bangers all while embedding more punk and hardcore in the mix and showcasing their fastest songs to date.
The guys hit Chicago's Electrical Audio in June 2016 to spend some time with engineer Greg Norman (Godspeed You! Black Emperor, Russian Circles, Milemarker, Sweet Cobra) to bring their vision to life.
Welcome to the fold, gentlemen.
Review Highlights
"If you think you're hearing a wall of sound somewhere between the Jesus Lizard, KEN Mode, Janitor Joe and Harkonen, then nope, your mind ain't playing tricks on you."
Kevin Stewart-Panko, Decibel Magazine
"Chicago bruisers War Brides raid the vaults of the noise rock greats to create a compellingly ugly debut LP in the shape of "Regrets". It is a quick and dirty shot of addictive mayhem, channelling the nastiness of its influences to fine effect and offers hints of evolution into a stranger beast over the course of future releases."
Charlie Butler, The Sludgelord
"Regrets is one hell of an grimy, yet awesome, ride. It honors the scuzzier sounds of their hometown, while retaining its own identity, making the band stand out from the pack. People who love it loud and weird, will find a lot to enjoy here. And maybe even people who just want something a little different from the standard loud rock, too." 4/5
Thomas Pizzola, New Noise Magazine