The Rutabega reference lacquers are here!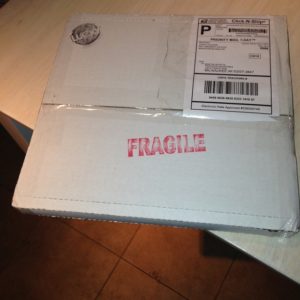 First of all, we'd like to thank Justin Perkins for getting The Rutabega's audio premastered for vinyl before he left the country. We were able to hand off to Dave at Lucky Lacquers and we've already got the reference lacquer back. We are going to wait and listen to it a few times, before we give him the thumbs up to send the masters off to the pressing plant. This record is sounding GREAT.
Hopefully we won't be impacted by Record Store Day orders at United. Luckily, they're still allowing orders from current customers. We almost thought we were going to have to find another manufacturer. Fingers crossed, but we're hoping to get these in time for the band's next tour.